Demographic Reporting
Custom Spatial Demographics
What use is a Demographic Report?
A Demographic Report details the population living with an area. The value comes from how fast you can build a concrete understanding of your boundary. We will work with you to define the area you wish to know about, and only include relevant demographic variables.
The Demographic Reports we generate are created using Nielsen Pop-Facts. We use a custom method to estimate where blocks and block groups are split to appropriately assign a part of their population to the boundary.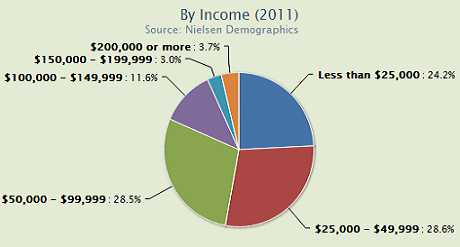 Click to enlarge
What are some of the demographic variables available?
We use demographic data from Nielsen, a world leader in up-to-date population statistics. The demographics are at the household, block, and block group geographies, which we aggregate to your boundary for custom analysis. Some of the demographic categories include:
Population (Age, Ethnicity, Gender)
Employment (Status, Occupation, Industry)
Families
Households (Income, Ethnicity, Age, Family Composition)
Housing Units
Comparison with similar boundaries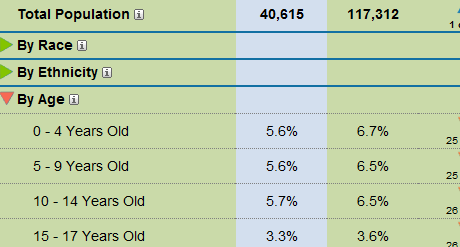 Click to enlarge
What boundaries can you create Demographic Reports for?
We can create demographic reports for any boundary. If you have a defined area you're interested in, we can create the boundary for you. If you're looking for a more generic boundary, we can use NAVTEQ or Census data, or any boundary you provide.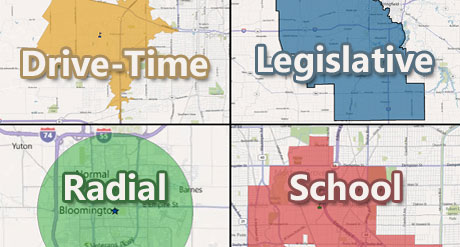 Click to enlarge